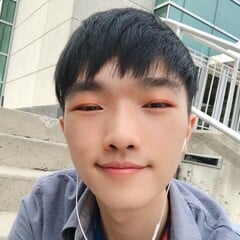 Devin Yang
Concept Artist @ Rec Room
Boston, United States
About
I'm a vibrant Boston-based concept artist/illustrator passionate about stylized, colorful art always open to new opportunities. I have 2+ years of professional experience working for various game studios creating concept art, illustrations, 2D animation sequences, and marketing art. I enjoy collaborating closely together with passionate people and love advocating for diversity. I seek to bring my optimism and my excitement to any team I am a part of! I'm always on my toes and eager to improve & expand my craft. I love to world-build and create games that are meaningful, innovative, and lush with lore. MMOs and RPGs forever have a soft spot in my heart.
Skills
Character Design
Concept Design
Illustration
2D Art
UI/UX
2D Animation
World Building
Software proficiency

Photoshop

After Effects

Procreate

Illustrator

Unity

Jira

Slack

Maya

Blender
Productions
Video Game

Midautumn

Year

2022

Role

Concept Artist

Company

Team Midautumn

Board & Card Games

Adventures & Academia

Year

2021

Role

Concept Artist

Company

Steamforged Games

Video Game

Embrace

Year

2018

Role

Visual Artist

Company

NU Game Studio
Experience
Full-time concept art job, creating avatar cosmetics, and other needs for the hyper-stylized and adorable social game, Rec Room!

Working part-time, collaboratively and efficiently with the team at Wild Blue Studios on a new client project, while maintaining clear communication for a smooth concept cycle. Successfully staying reactive and flexible to client feedback and weekly concept goals.

Developing concepts & marketing illustrations for new set of figurines to be announced soon. Working collaboratively with senior 3D character artist and art lead to create an enticing, diverse, high quality product.

Worked with art outsource managers to concept hero skins for playable characters in SMITE, adhering successfully to a tight timeline and art style.

Created character cosmetic concepts for a new IP collaboratively with Art Director. Adapted successfully to environment and NPC concept work including props, interior design, and paint-overs.

Consistently & effectively communicating with studio head and art lead to successfully create 2D animations & illustrations for branding, promotional material, and game assets on new and existing IPs.

Currently world-building for a new IP, ideating on characters, architecture, culture, flora/fauna, and other essential elements of a well-rounded game setting.