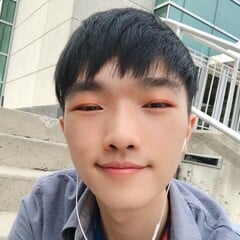 Devin Yang
Character Designer • Concept Artist • Illustrator
Boston, United States
About
I'm a vibrant Boston-based concept artist/illustrator passionate about stylized, colorful art currently looking for my next full-time opportunity. I have 2+ years of professional experience working for various game studios creating concept art, illustrations, 2D animation sequences, and marketing art. I enjoy collaborating closely together with passionate people and love advocating for diversity. I seek to bring my optimism and my excitement to any team I am a part of! I'm always on my toes and eager to improve & expand my craft. I love to world-build and create games that are meaningful, innovative, and lush with lore. MMOs and RPGs forever have a soft spot in my heart.
Skills
Character Design
Concept Design
Illustration
2D Art
UI/UX
2D Animation
World Building
Software proficiency

Photoshop

After Effects

Procreate

Illustrator

Unity

Jira

Slack

Maya

Blender
Productions
Video Game

Embrace

Year

2018

Role

Visual Artist

Company

NU Game Studio
Experience
Consistently & effectively communicating with studio head and art lead to successfully create 2D animations & illustrations for branding, promotional material, and game assets on new and existing IPs.

Currently world-building for a new IP, ideating on characters, architecture, culture, flora/fauna, and other essential elements of a well-rounded game setting.

Creating high-visibility branded event content on some of the largest displays in the area for popular trade shows, conventions, conferences, and speakers in a fast-paced environment with tight deadlines

Designing motion graphics for digital marketing campaigns, working hands-on with the client themselves

Helping facilitate the hiring of new interns & co-ops

Created animations in the form of client commissioned advertisements and creative pieces for the large digital billboards & screens both inside and outside of the exhibition building.